Easy Cedar Plank Salmon Recipe using Famous Salmon Rub
A couple summers ago I attended a summer BBQ in West Vancouver.  It was there that I first tasted this cedar plank salmon recipe.  At that time it was a new, not yet released product created by Howard, the owner of the 'Famous' food line of seafood marinades and sauces.  I absolutely loved the rich smoky flavor and looked forward to being able to buy it in the supermarket.
When I was making plans for my Salmon Lover's Gift Packs for Father's Day, I knew I had to include the Famous British Columbia Salmon Rub in my package!
Famous Salmon Rub ingredients: Brown Sugar, Chili flakes, Chili powder, Rock salt, Black pepper, and an original blend of spices.  (whatever is in that secret blend of spices is what makes this!  It is soooo good!) Each resealable 100g bag is enough rub for 2 large salmon filets.
How to Cook Cedar Plank Salmon on the Grill
Cedar Plank Salmon is quite simple to make as long as you follow a few basic guidelines.
Soak the planks overnight in water.  You can put them in a bucket, wash basin, large bowl or sink and weigh them down.  I use a mug full of water as my weight.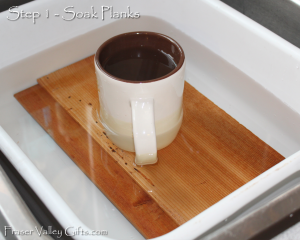 Treat the Planks. Dry the planks with a kitchen towel and using a pastry brush, brush both sides with olive oil or oil of your choice.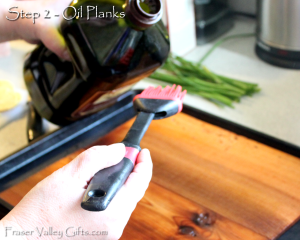 Garnish. Lay slices of lemons and/or sprigs of parsley or thyme on the plank. I used chives here. (Optional)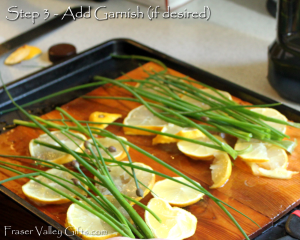 Lay filet on plank skin side down. Brush salmon filet with olive oil. Pat salmon filet with Famous Salmon Rub.  You will need 2-3 tablespoons of rub for a large salmon filet.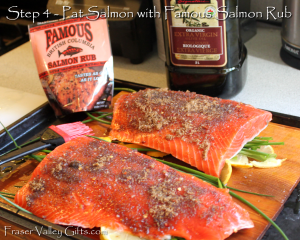 Light up the BBQ!  Wait until it is up to 400F.  If you don't have a fast heating fancy machine like mine, then you might need to preheat your BBQ while you are prepping the salmon.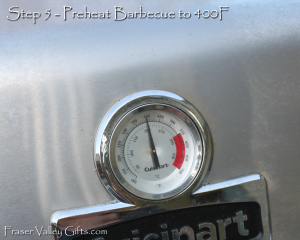 Place salmon planks on grill.  You can use direct heat (over top the flame) or indirect.  If using direct heat, keep a close eye on the BBQ and a water bottle close at hand to douse any flames in case of flareups.  (This is why soaking the planks is important).  Never leave the bbq unattended.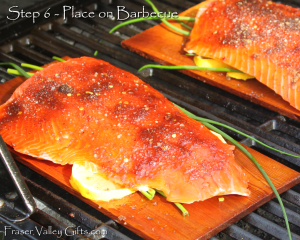 Cook and Eat!  Cook with lid on for 15-20 minutes.  Do not turn the salmon, just let it cook. For best presentation, serve right from the cedar plank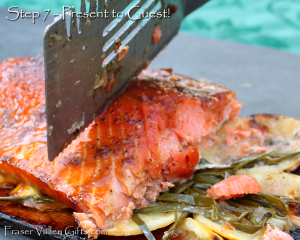 Cooked this way, the salmon is moist and delicious.  Even if you live in the prairies, you'll close your eyes and think you are on a beach on the West Coast.  But you don't have to live here to enjoy the sweet smoky flavor of this distinctly Canadian recipe.  You can enjoy this easy cedar plank salmon recipe no matter where you are!
By the way, you can use this rub on your salmon in the oven as well, the cedar plank grilling is optional!  And would you believe, I even used the salmon rub on a brick of tofu for my vegetarian son!  He loved it!
On Amazon.ca, we currently offer the Famous Salmon Rub in a 3 pack, and in a cedar plank/rub combo pack.  We also offer gift pack combos from time to time which normally sell out before I can post the information.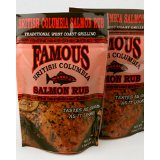 Famous Salmon Rub 2 Pack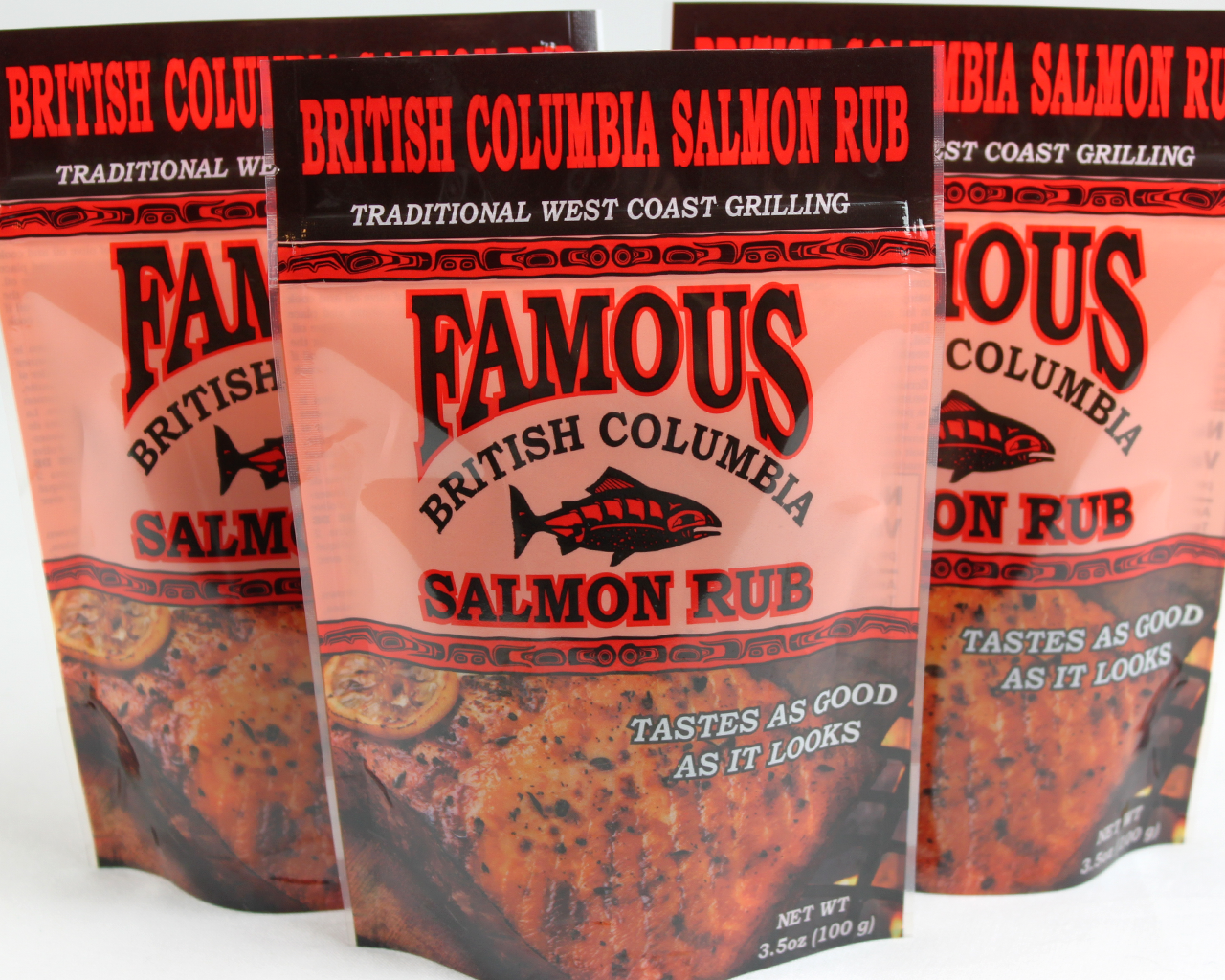 Famous Salmon Rub 3 Pack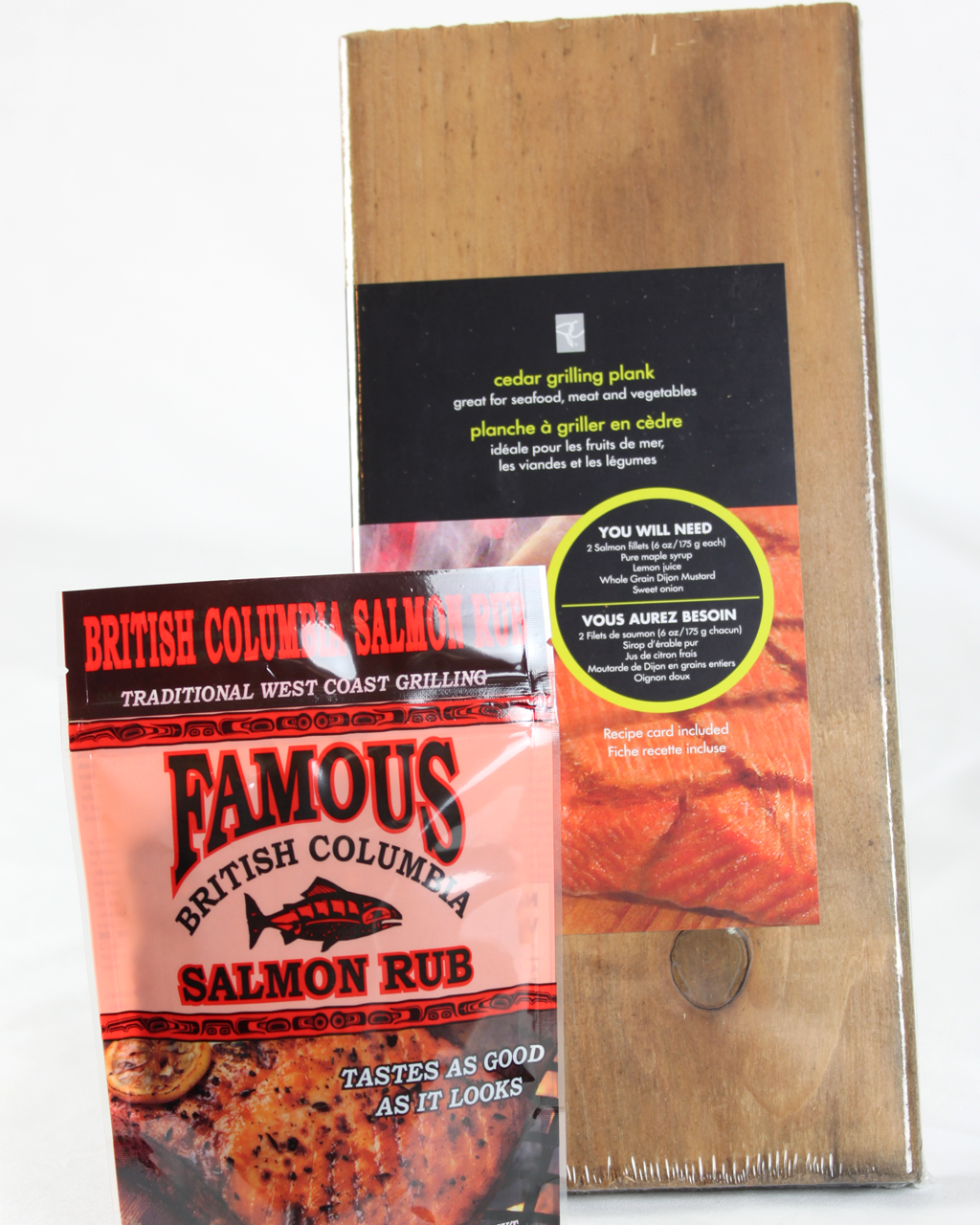 Famous Salmon Rub/Cedar Plank

&
At this moment these products are only available from our Canadian warehouse (via Amazon), but we are working on having it available in the US.  In the meantime, if you want to make a grilled cedar plank salmon you can get the Cedar Grilling Planks
here and try this Cedar Plank Salmon Seasoning
.