Decorative Kitchen Trivets Made of Natural Pebble Stone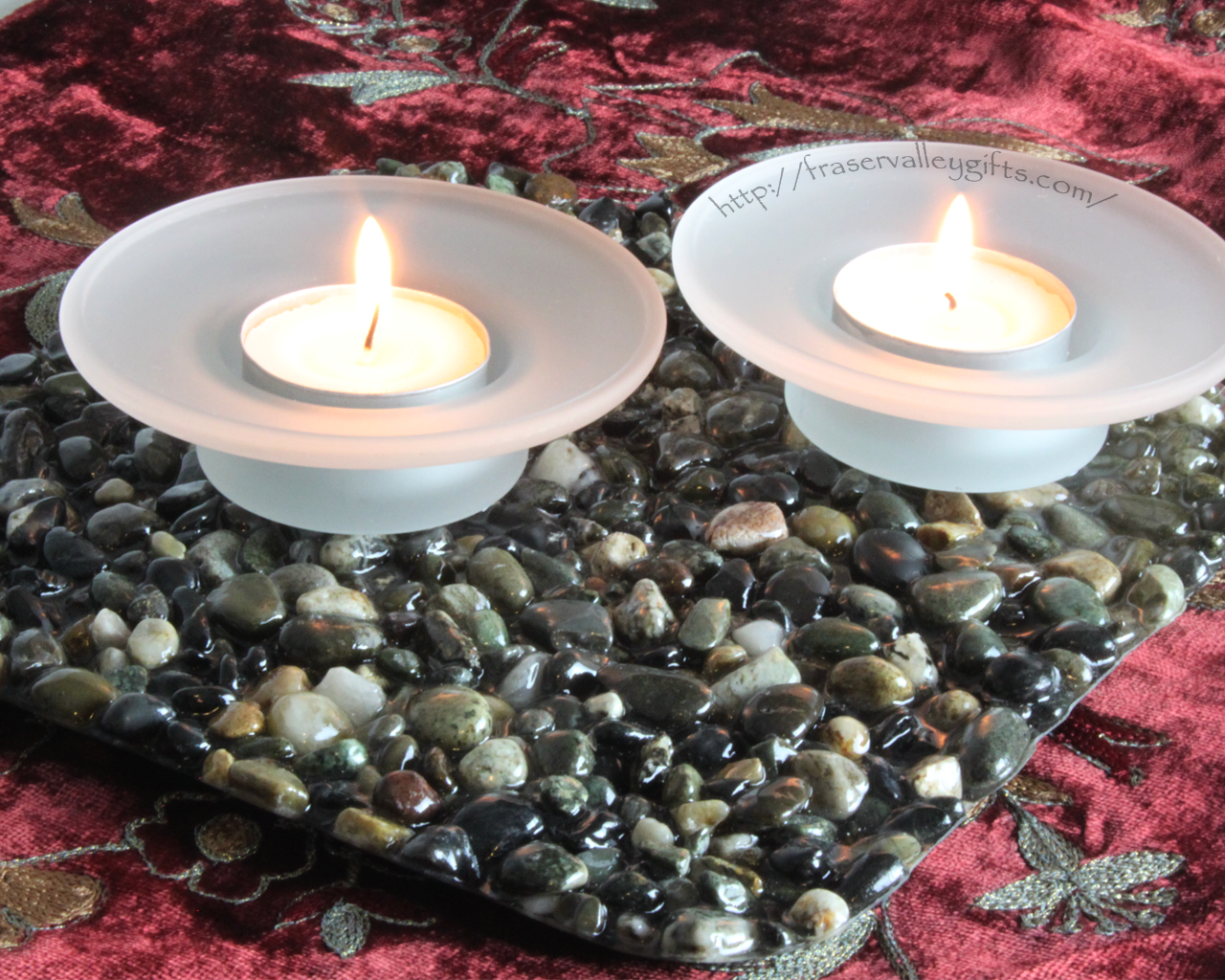 There is something about the beauty of natural stone that stops me in my tracks whenever I see it.   In my last kitchen remodel I chose a natural slate stone floor as well as a natural stone back splash.  It looked amazing with my stainless steel appliances and I absolutely loved it.  I miss that kitchen very much!
Recently I came across these natural pebble stone trivets
and soap dishes.  The pebbles look as though they just went through one of our famous West Coast rain storms.  They blend in well with my decor and are very useful for protecting all the surfaces in the house.  The bottoms of the trivets have small rubber feet so no scratches and marks on your wood furniture or granite counter tops.
I was immediately able to think of many uses for these beautiful pieces.
Yes, the intended use is for a hot pot from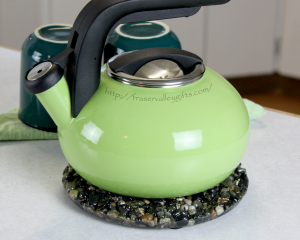 the oven and they work very well for that! But they are also beautiful decor pieces that can hold candles, or maybe a piece of pottery, or even a houseplant.
The round stone trivet is approximately 7 inches in diameter. The square trivet is approximately 7 inches on each side.  They have rubber feet so are slightly raised above the surface.
These decorative kitchen trivets are made in Langley, British Columbia, Canada.  I was fortunate enough to recently meet the woman who makes these pebble stone trivets.  Her name is Sharon Tirixow and she is an artist who also makes natural soaps and sells them through her Cherry Blossoms brand and website.
The pebble stone soap dish
measures approximately 4.5 inches by 3.5 inches.  Her natural soaps look so pretty on them too! Because the soap sits on the raised pebbles, you avoid that mushy soap mess that can happen in most soap dishes.  It's also very easy to clean with a soft toothbrush.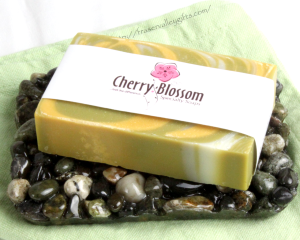 Right now there are only 2 ways that you can purchase these pieces of art.  Here on the West Coast of Canada we are very fortunate to have many Farmers markets where we can attend and buy one of a kind gift items.  Sharon can be found at some of these markets and you can buy her pebble stone trivets there.
Since that is not practical for everyone, she has a limited selection currently available on Amazon.  You can visit Sharon's Cherry Blossom store here
and get one for yourself.  They would also make a great Mother's Day or birthday gift.
I hope you love them as much as I do!